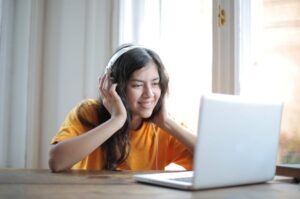 This article will provide as much factual evidence for all the claims made, so no opinions or such things. You will know everything from specs, user-friendliness, design, etc.
You're in a market for a new laptop. Before you decide which brand you would like to buy, you want to know what are the pros and cons of Asus laptops. We will cover the biggest pros and cons of Asus in this article. Also, we'll compare Asus laptops' specs to other well-known brands that you might be debating. After reading, you will be ready to convince anyone to buy or sell their Asus laptop. This article will provide as much factual evidence for all the claims made, so no opinions or such things. You will know everything from specs, user-friendliness, design, etc.
What are the pros and cons of Asus laptops?
Pros of Asus laptops:
Reasonable pricing for Asus laptops
Sufficient performance for gaming and editing
Great price-quality ratio
Innovative features exclusive to Asus
Cons of Asus laptops:
Relatively low to medium battery life
Mediocre customer service
Okay build quality, definitely not the best
Should I buy an Asus laptop?
We've just given you a shortlist of the pros and cons. You can expect that we'll provide you with a full list of the pros and cons we found for Asus laptops at the end of the page. However, the answer to this question is not that simple, as it will depend on your needs. When you define your needs for a laptop, the choice will be a lot easier. Let's not forget it has to fit your budget. You don't want to spend more of your money than more than you need. For example: if you never thought of using a touch screen, you don't need a laptop with a touchscreen.
If you're looking for an average computer that does everything pretty well, Asus is one of your best bets. However, it depends on your needs for a laptop. Laptops of Asus can be helpful for some and not for others. Asus laptops are known for their innovative features, and consistency in performance on all aspects. Laptop manufacturers have started to a lot of different features for their products in the last few years. The competition to innovate is fierce! But there is a caveat to all these features. The question you must ask yourself is do I honestly need this option or feature? I mean, if you own a tablet or iPad, why do you need to own a laptop with a touchscreen? If all the tasks you do for work and school are basic? Do you need to spend your hard-earned cash on a laptop that has too many features that you don't use? I believe the best laptop for you is the one that suits your needs best for the best price. The cheapest laptop might not be the best option for you if you're looking to edit videos in 4k or play games. Chromebooks are therefore not designed for gamers. And on the other side, four thousand dollar MacBooks are not designed for students with a small budget or workers that handle very basic tasks on their laptops. There are a ton of options on the market. But do not fear, we will cover all the pros and cons of laptops and compare them to their competitors so you can make up your mind.
Does ASUS make good laptops?
Most Asus laptops have reviews of 4 stars and higher on many vendors' sites and independent review sites. However, I recommend taking reviews with a grain of salt. There are always people who love the product and on the other hand people who try to convince you it sucks. Make a list of things that make your user experience most enjoyable. Then check if the things the laptop offers and people like about it are on your list. Of course, it depends on what laptop Asus laptop. Asus laptops have a great design and provide those little quirks you love about some small things. However, every laptop has its pros and cons. Make sure to go over and compare all your options. Asus should be one of your top brands, though. It's up there with Lenovo, Apple, Hp, and Dell. All laptop brands have the same goal as they all want to design a laptop that will bring the most joy to their ideal customer. If you fit the description well, you will experience a great joy of using that particular brand.
What is the Asus Screenpad?
How does the Screen pad compare with Apple's Touch Bar? Asus offers its new Zenbook with a new feature called '' Screenpad''. It's supposed to compete with Apple's touch bar and does a great job doing so. Asus's Screenpad lets you multitask while using your laptop! The screen is a lot bigger than the small horizontal line that Apple offers. Apple's touch bar is more reachable with most of your fingers when typing. Asus' new Zenbook comes with a small touchscreen on the place of your touchpad. The Asus Screenpad is most reachable with your thumbs if you're typing as you hover of the keyboard. With the Asus Screenpad, you can watch videos, control your music, and much more. There is also a lot more room for app developers to use the space that Asus offers with the Screenpad. Apple's touch bar has a size of 2170 x 60 pixels compared to the 5.5 inches of Asus' Screenpad. I recommend you try both to see which laptop feels more comfortable to use. The Asus Zenbook is around the same price range as Apple's cheapest MacBook with a touch bar feature.
Which laptop is better Asus or HP?
Because Asus and HP have different and varied product ranges, it would take a long time to compare all the laptops. However, there is a difference in these brands and things like service, durability, average battery life, and what they find most important in their laptops.
Check some more cool articles here:
https://laptopschamp.com/best-laptop-artists-2020/
https://laptopschamp.com/best-time-buy-laptop/
https://laptopschamp.com/best-laptops-writers-common/
https://laptopschamp.com/best-mini-laptop-gaming-2/
https://laptopschamp.com/find-best-travel-laptop-needs/
https://laptopschamp.com/top-10-best-laptops-700-dollars/